Model women's turned-boxer takes the latest step on her journey to a world title this weekend. Here, she talks to RT Sport on getting kicked out of home aged 15, adrenaline, entertainment, and balancing boxing with bikinis.
The women's and unforgiving road to becoming a world champion boxer often begins with nothing but a dream. Or, to paraphrase Mike Tyson mentor Cus D'Amato "the spark of a dream, that is then fed into a flame, which the becomes a roaring blaze".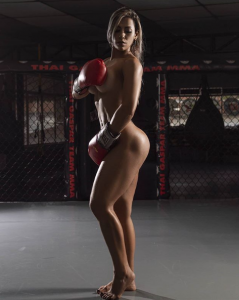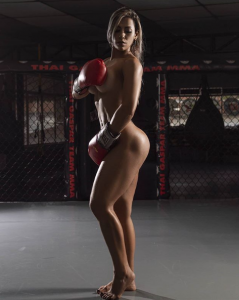 You won the Miss Swimsuit USA International title. How much would it mean to win a world title in boxing?
It's definitely my goal and where I'm going and what I live for. I love boxing because when you you achieve something it's exciting because you see something you put your whole life into come into reality. It's the next step.
A lot of people don't know your story. You were kicked out of your house aged 15. Did that have anything to do with getting into boxing?
Getting into boxing was nothing to do with getting kicked out of home at 15. Me getting kicked out of home was a big self belief and moral message. Basically my parents didn't believe in me and I did. I knew what wanted to do and I knew that I could not just survive but thrive.